Last week, when I decided to make a homemade oil-free roasted red pepper hummus, I realized that I could easily roast my own red peppers at home for the recipe in under 30 minutes! Not only did I avoid the extra salt and preservatives they are often packaged with, but I also made available a new ingredient in my kitchen that I can use for so many future recipes.
Not only were these peppers awesome for the hummus (coming soon, btw!), but they also could be used in soups, sauces, sandwiches, wraps, diced into a grain dish or salad, added atop a pizza or simply tossed with herbs and spices for a delicious side dish!
How To Roast Red Peppers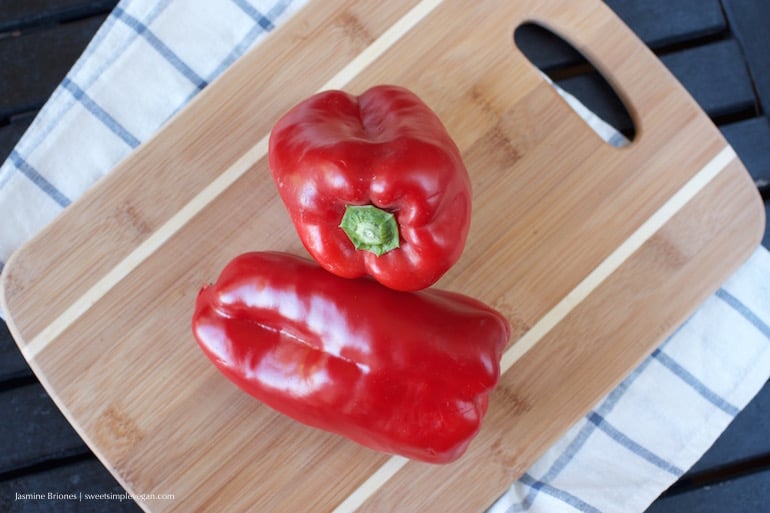 Wash and dry the bell peppers. Line a baking sheet with a silicon baking mat (or parchment paper if you don't have one).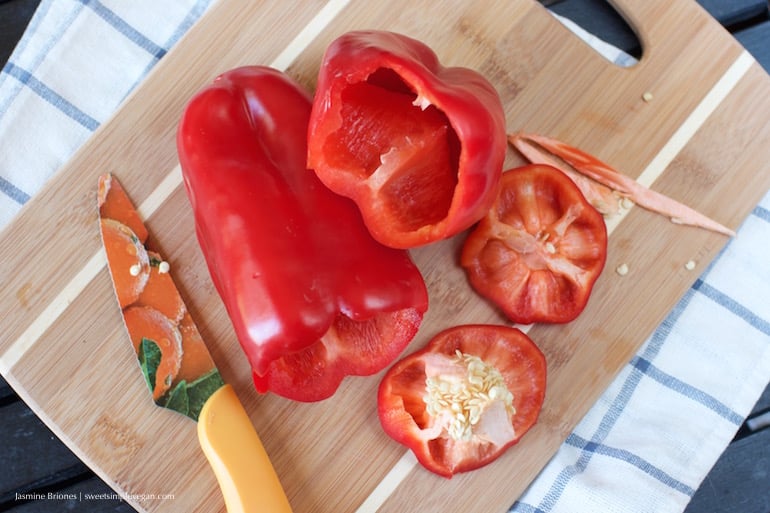 Cut off the tops of the peppers, and remove the seeds.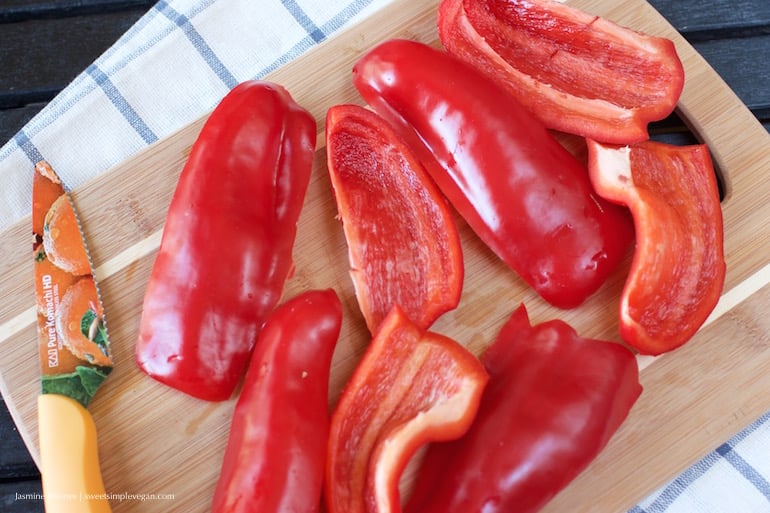 Cut the peppers into four, and remove any other seeds. Discard the seeds and stems, compost if you can!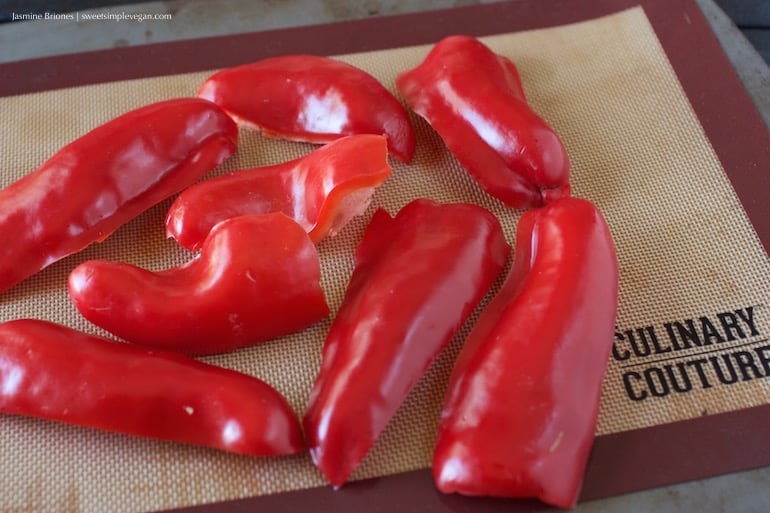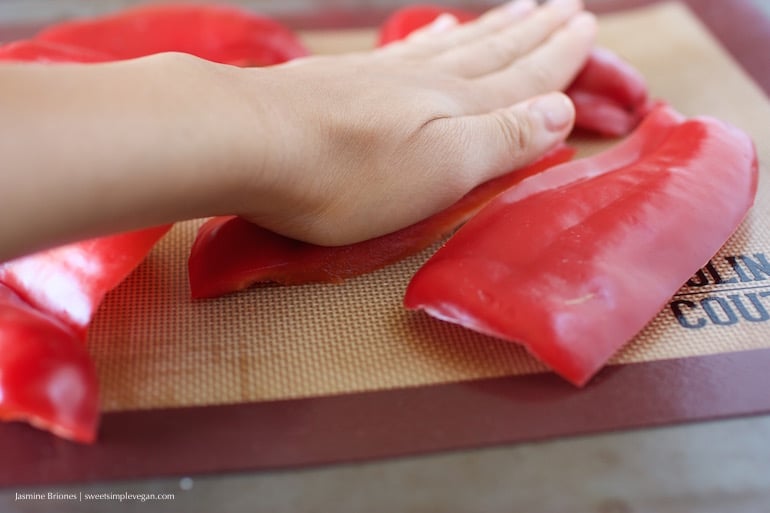 Place the peppers onto the line baking mat, skin facing up, and press down to flatten.
Set the oven to broil, on high, and place the peppers in after a few minutes. Broil in the oven for 10-12 minutes, rotating the pan halfway through to be sure it cooks evenly. While the peppers are in the oven, prepare a sheet of foil to place them in immediately after removal.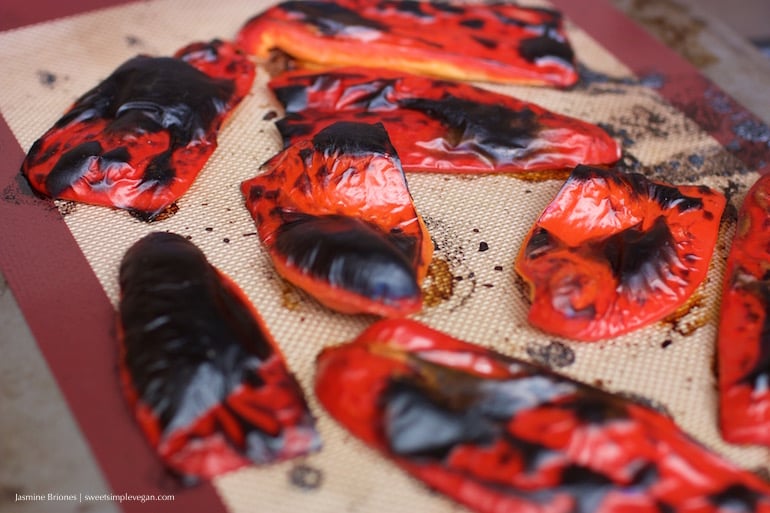 Make sure to keep an eye on the peppers towards the end as they can burn easily. When done, the skins should be completely wrinkled and the peppers charred.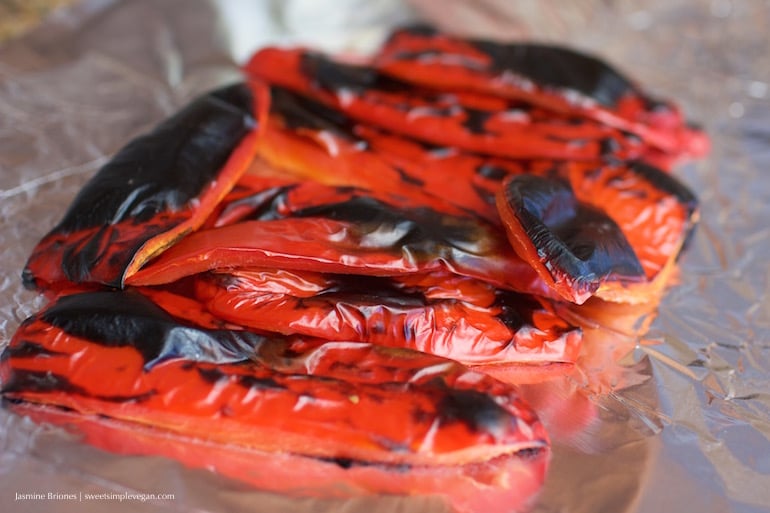 Remove the peppers from the oven, and immediately wrap in the foil and allow it to steam in the foil for 10 minutes.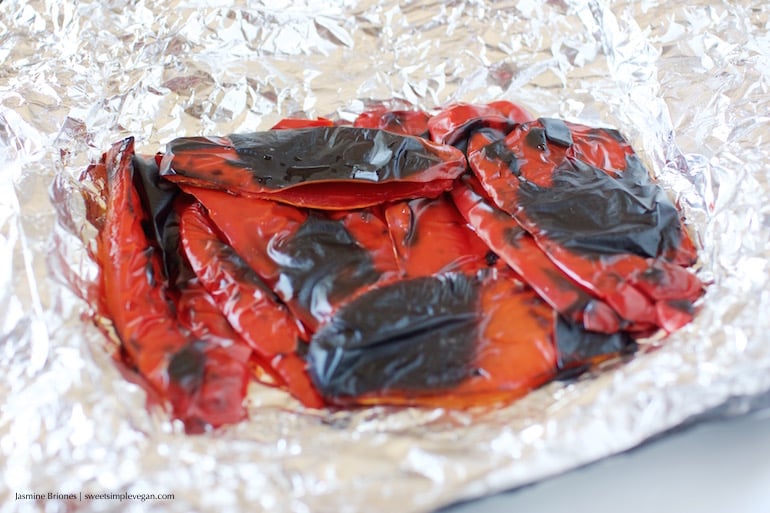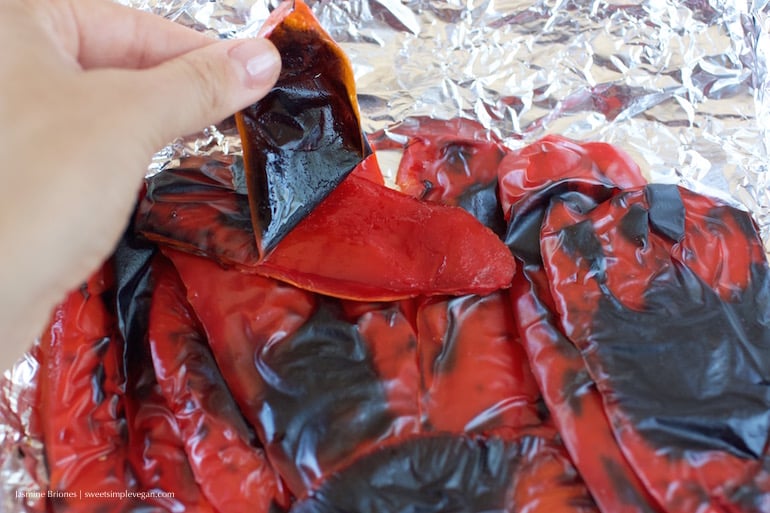 Once steamed, peel the skins off of the peppers and discard.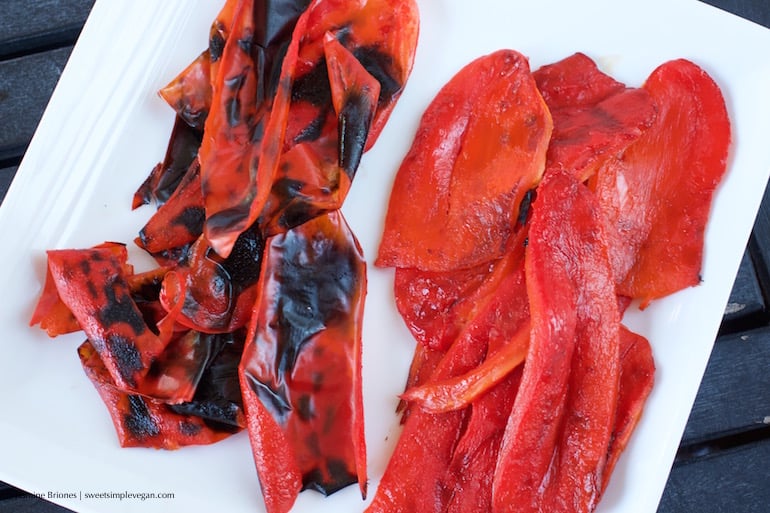 Use the peppers in your desired recipe, or enjoy as is (they are so good!).
---
Voila, you are now a pro pepper roaster! Make sure you tag me on Instagram @sweetsimplevegan or twitter @sweetsimpleveg and hashtag #sweetsimplevegan if you roast any peppers for your recipes, I would love to see your photos!