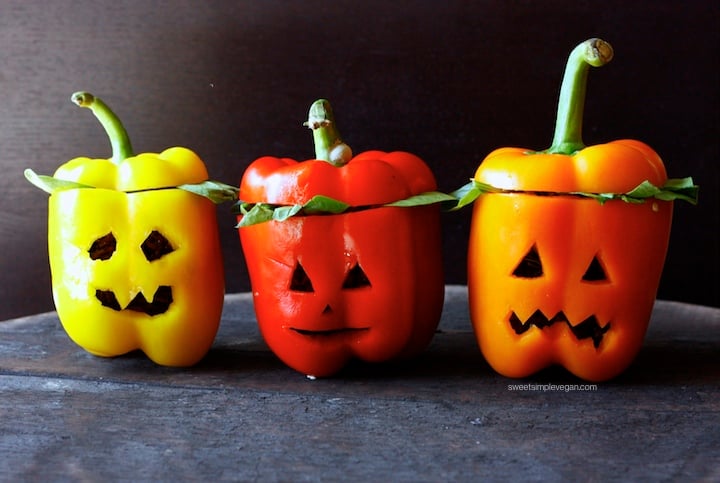 I couldn't resist making these this year! I always see variations of these Stuffed Bell Pepper Jack-O-Laterns all over Pinterest when Fall comes around, and this year I gave in.
These are super simple to make, and kids can even join in on the fun! Carve any shape or face onto your bell pepper after they have been washed and deseeded. Stuff them, add some spinach or any greens on top, and cover them with the "lid". Voila, you have a delicious and festive dish for your halloween celebration that took less than 10 minutes to make!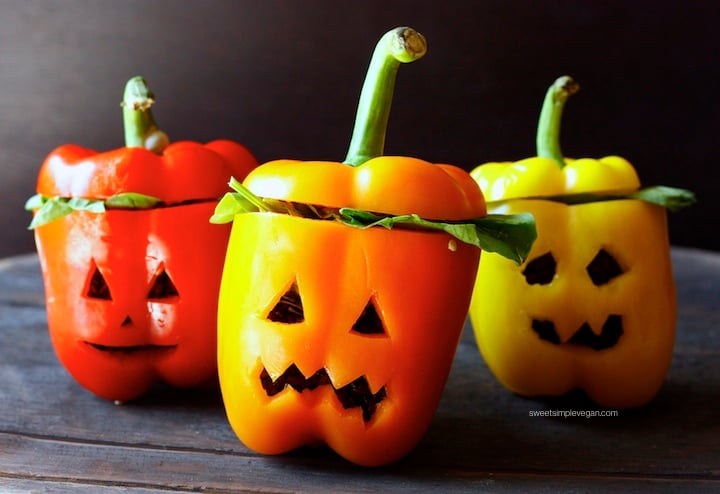 The black rice I used for this was from my Herbed Black Rice Risotto with Kale & Butternut Squash. Feel free to use any "stuffing" you would like! Black rice, brown rice, beans, guacamole, or a combination of these.
And be sure you tag my Instagram and hashtag #sweetsimplevegan if you recreate this! I would love to see your photos and how you make these your own!