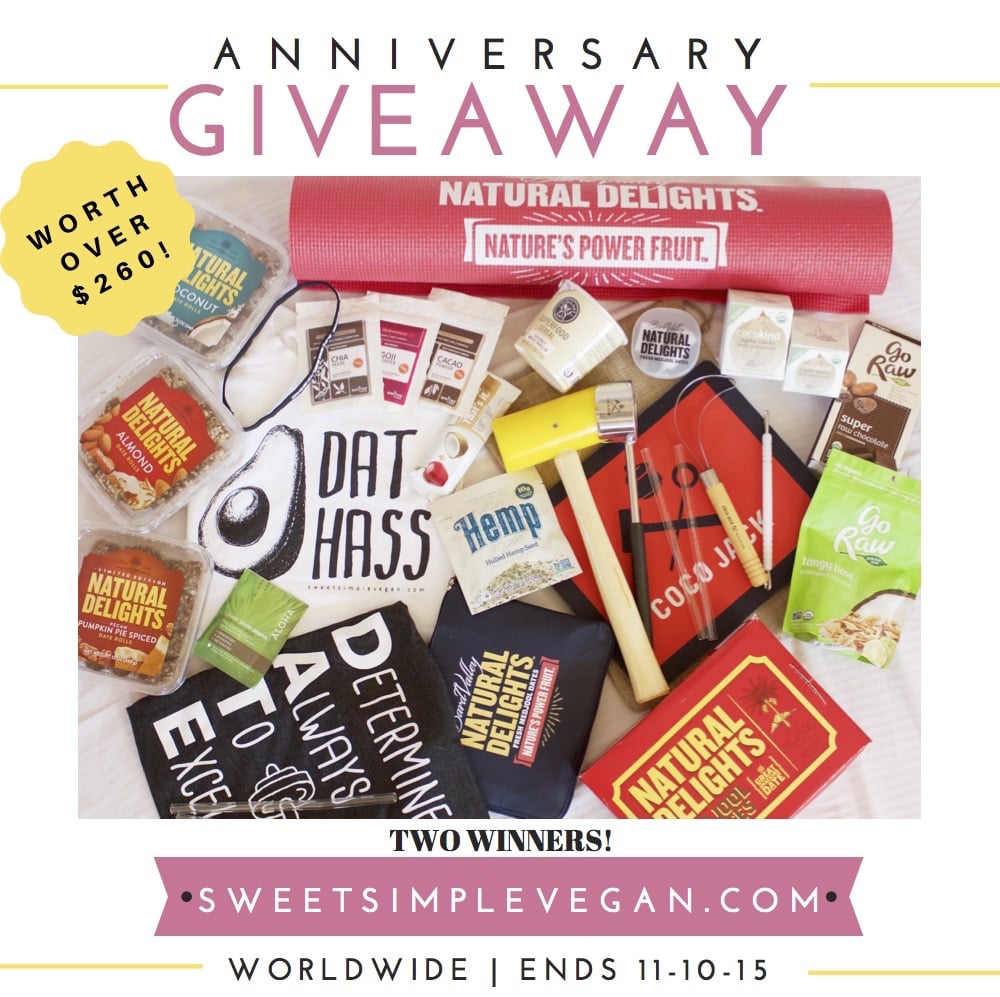 I published my very first blog post on October 7, 2013 for my Spicy Cheezy Kale Chips, and since then, I have published 235 blog posts, say whaaat! I created a blog after my passion that grew from connecting with and inspiring others through Instagram, ere I am now, and this blog that has become for me something more than I would have ever expected it to be.
The only reason why I am able to do what I do is because you, YOU! That is why YOU deserve a gift to commemorate this accomplishment. You all have an equally important role as I, I would not have a blog if you were not here to share it with!
I teamed up with some of the best, and I made the BIGGEST prize pack yet on my blog. Here is what TWO OF YOU will win:
Coco Jack Deluxe Pack
-1 Coco Jack
-1 Coco Mallet
-1 Coco Scoop Tool
-1 Coco Noodler Tool
-1 Coco Mat
–2 Coco Sippers (glass straws)
-1 Baby Brush (straw cleaner)
-1 Coco Sack (bag for storage)
Coco Kind Skincare
–Organic Matcha Face Moisturizer
–Organic Matcha Body Moisturizer
Natural Delights
-Medjool Dates
-ND Tote Bag
-ND Shirt
-ND Charger
-ND Fitness Headband
-ND Yoga Mat
-3 Boxes ND Date Rolls (including the new PUMPKIN flavor)
Glass Dharma: $25 to spend in their online shop (glass straws, cleaners, lids, etc.)
Navitas Naturals
–Chia Seeds
–Cacao Powder
–Goji Berries
This prize is worth over $260!!
This giveaway is worldwide, TWO WINNERS, and it will run until 11/10/15!
THANK YOU SO MUCH, and good luck!